A common strongman implement made uncommonly well.
Features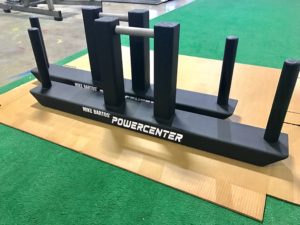 • American Made with 100% American Steel
• Made to take on beginners through the strongest athletes on the planet.
• Lifetime Warranty
• 16″ Pickup Height
• Expert fabrication and attention to detail.
• Tested at 745lbs per handle.
• Training Handles -65lbs Empty Weight
• Competition Handles – 68lbs Empty Weight
***Competition handles are the same high-quality product as our Power Center Training Handle with the addition of rubber feet to protect your product and floor, leave clearance under the handle and avoid sliding when the implement is dropped. The handle height is adjusted to keep the pickup height at 16″.