The MBPC 12″ Log has heavy-duty 3/16″ construction, 5-way capped handles, world-class PowerCenter craftsmanship, and a more manageable starting weight of 150lbs. This log will last for a lifetime of training and will be able to accommodate virtually all strength athletes from beginners to elite.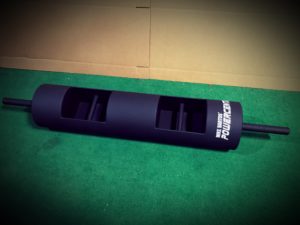 • Handles- 24″ center to center
• Textured black powder coat
• 150lbs 
• 100% American Steel and Craftsmanship
MBPC 12″ Log:
$579
Contact mike@mbpowercenter.com for your shipping quote today!