A common strongman implement made uncommonly well.
Features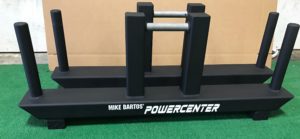 • American Made with 100% American Steel
• Made to take on beginners through the strongest athletes on the planet.
• Lifetime Warranty
• 16″ Pickup Height
•  Handle is elevated with 2inches, 1/4″ wall tubing
• Expert fabrication and attention to detail.
• Tested at 745lbs per handle.
• Competition Handles – 68lbs Empty Weight