PLATE-LOADED, WEIGHT-ADJUSTABLE KEG TRAINING

The phenomenal success of our Stone of Steel™ led to the development of our next piece of ground-breaking strength equipment … the Power Keg™. With the traditional keg, adding or subtracting sand or water to adjust the weight was a real hassle.
We've adopted the same design characteristics as our Stone to make it simple to create a plate-loaded keg. Constructed of 1/4″ steel. The Power Keg™ is much more durable than a traditional keg.
Without plates, the Power Keg™ weighs 130lbs (empty no spacers or lid) and can be loaded with close to 500lbs of plates. This piece of equipment is ideal for everyone from beginner to elite athlete.
Key Advantages of the Power Keg™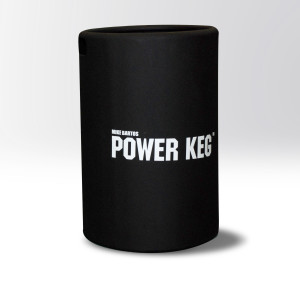 Precision – Thanks to plate-loading technology you get the exact weight you want every time.
Durability – State-of-the-art, all-steel construction.
Versatility – Ideal for a variety of exercises.
Time savings – No need to add or subtract sand or water to get the weight you want.
Space savings – No need for multiple kegs with various weights.